Research profile and areas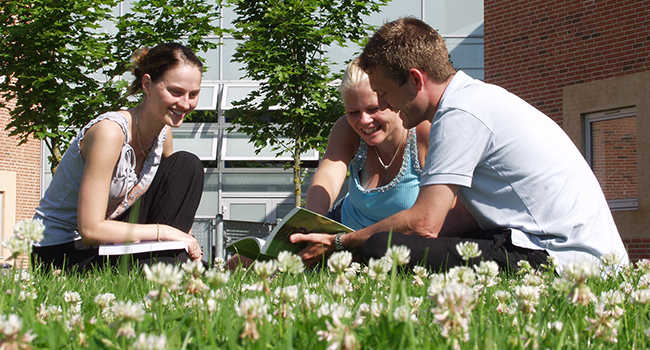 The doctoral programme Culture and Global Studies (CGS) is an interdisciplinary programme for the research on themes and theoretical issues related to the intertwining of political, cultural, and socio-economic processes, with particular emphasis on contemporary globalisation trends and their historical preconditions. The programme includes humanities and social science approaches to study these issues on a spectrum ranging from the local and regional dimension over the national level to the transnational global processes that increasingly impinge on the organisation of life and the structure and dynamics of the world.
Research at the CGS programme explores topics of crucial importance to the understanding of ongoing processes at local, national and international level in order to capture the origins, contexts and consequences which have been shaped by long-standing processes of time-space compression in the shape of internationalisation and globalisation. In practice this means that the themes researched span from transnational phenomena such as international relations, via intercultural and intra-regional issues to the changing identities and everyday life experiences in individual localities.
Research at the CGS programme includes areas such as international relations, regional integration, migration, media, social movements, market communication, gender studies, tourism, identity studies, and cultural studie, this plurality contributes to the academic vitality of the programme, and makes it well-equipped to meet the methodological challenges posed by the study of transnational and intercultural processes. The ambition to handle complexity and conflicts as research issues and to develop new research methods and theoretical perspectives makes it necessary to establish research which, on one hand, has a clear focus upon certain problems and perspectives, and, on the other, does not restrict the possibility of intellectual links with other problems and research perspectives. This is reflected in the presence of considerable experience among senior staff in methods such as field work, surveys, register-based longitudinal research, focus groups and qualitative interviews, policy and discourse analysis, and historical and semiotic approaches to the study of texts and multimedia sources.
Contact


Head of programme Trine Lund Thomsen
Phone: +45 9940 8330
Email: tlt@cgs.aau.dk



Programme secretary Marianne Høgsbro
Phone: +45 9940 9810
Email: hoegsbro@cgs.aau.dk
More about the programme