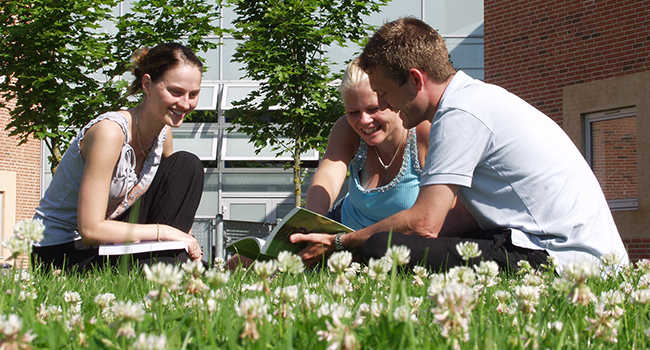 The doctoral programme in Culture and Global Studies offers four different scholarship programs that are described below.
Full-time PhD Scholarships (includes salary) (no scholarships vacant at the moment)
Industrial PhD Program
Self-financed Full-time PhD Scholarships (no salary)
Visiting PhD Scholarships (no scholarships available at the moment)
---

A full doctoral scholarship has a duration of 3 years. The students will be treated as all PhD candidates in Denmark; they will be assigned one or two personal supervisors that have specialised in their areas of study. Apart from participating in ongoing activities, most students are under an obligation to teach (50 hours per semester). In a Danish PhD program it is customary for students to conduct part of their study abroad, e.g. at one of the institutions with which SPIRIT has agreements of co-operation.

Applicants must have an Master's degree in the Humanities or Social Sciences in order to be eligible. The doctoral scholarships will be advertised in relevant newspapers and professional magazines whenever open for application.

"The Danish Industrial PhD is an industrial research project. The student is employed by a company, and timeshares 50/50 between the university and the company. Approximately 50 % of the company's expenses are reimbursed by the Ministry of Science, Technology and Innovation. The student is enrolled in a Ph.d. graduate school at a University, with the same requirements as for an ordinary Ph.d. plus a business course and a business report. The obligations regarding disseminating knowledge are the same as for an ordinary Ph.d., exept that the student will do no teaching.

The purpose of the Industrial PhD programme is to educate scientists with an insight in the commercial aspects of R&D, increase R&D and innovative capacity in private companies and to build networks disseminating knowledge between universities and private companies." (source: Danish Ministry of Science, Innovation and Higher Education).

It is also possible for applicants to conduct their studies at the doctoral programme in Culture and Global Studies as a self-financing student if the criteria for admission are fulfilled. Such applications are welcomed on a continuous basis.
Contact


Head of programme Trine Lund Thomsen
Phone: +45 9940 8330
Email: tlt@cgs.aau.dk



Programme secretary Marianne Høgsbro
Phone: +45 9940 9810
Email: hoegsbro@cgs.aau.dk