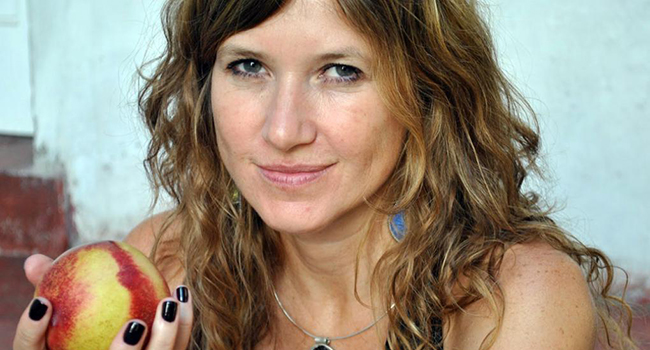 Chilean writer Andrea Jeftanovic visiting AAU 31 October 2018
Invitation to open guest lecture by Andrea Jeftanovic. All interested are welcome!
Time
31.10.2018 kl. 10.15 - 12.00
Description
One of the most interesting contemporary Latin-American writers will be here in Aalborg to discuss the Danish translation to her short-stories book "don't accept candies from strangers".
The activity is open to everyone, but its important to note that "IT WILL BE IN SPANISH". Andrea Jeftanovic (Chile, 1970).
Escritora, ensayista, docente, critica de teatro, viajera y sibarita.Es sociologa y tiene un doctorado en literatura hispanoamericana por la Universidad de California, Berkeley. Actualmente se desempeña como académica en la Universidad de Santiago de Chile. Es autora de 8 libros entre novelas, relatos, crónicas de viajes y ensayos. Su obra ha sido traducida al portugues y al danés. Escribe sobre teatro para el periódico El Mercurio, Chile. El diario El Paísde España la escogió entre los 20 autores hispanoamericanas más promisorias de la actualidad. No aceptes caramelos de extraños Once relatos que exploran en torno a historias de padres e hijos, hermanos y parejas en situaciones extremas. Una prosa poética e intimista traza un retrato hiperrealista sobre la violencia ambigua y sensual que tensiona estas relaciones "nucleares". Historias que parten en el deseo, pero no en un deseo morboso sino en un deseo cargado de soledad y angustia que trastoca todo y cuyo escenario ineludible es el cuerpo. A veces la inminencia del peligro, otras, el abismo de la normalidad pero siempre el cuerpo como un escenario ineludible. La moralidad como un laboratorio de la experiencia humana con un lenguaje depurado en imágenes, frases que saltan como esquirlas logrando crear una sintaxis psíquica y emocional.
Host
DIR - Research Centre on Development and International Relations & Spanish and International Studies, Department of Culture and Global Studies, Aalborg University
Address
Kroghstræde 3, Room: 3.138, 9220 Aalborg East - Aalborg University
Registration Deadline
31.10.2018 kl. 10.00
Register at