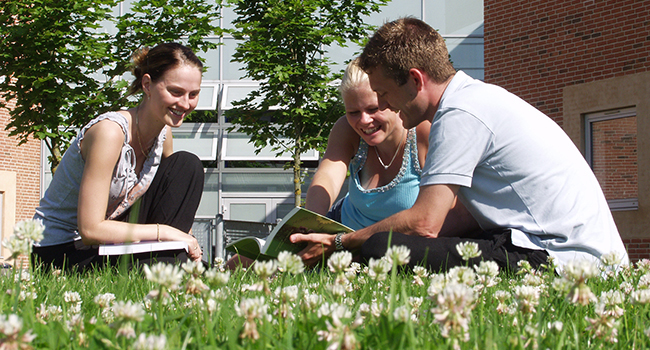 Invitation: PhD and Early Career Workshop: Write an Article and get it published
Writing has always been a key discipline to master within political sciences and humanities. Today writing articles and getting them published is more important than ever. Be it for the PhD-student using a collection of peer-reviewed and published articles as basis for the PhD, or for the young PhD aiming at a university career.
Time
04.10.2017 kl. 10.00 - 17.00
Description
This workshop aims at advising PhD-students and Early Career academics on the art of writing an academic article and get it published. The approach is very much 'hands on'. Concretely the renown professors Philippe Schmitter (European University Institute, Florence) and Derek Beach (University of Aarhus) will give introductions to the topic i.e. what distinguishes an good article, a good journal, and how to get your article published, based on their own experiences. After their introductions, the participants will be on. Concretely each participant has handed in a draft for an article by September 17th. The writer will introduce the article, briefly, before it will be commented upon by Beach and Schmitter, and by the other participants. This workshop is part of the Danish European Community Studies Association's annual conference, but at the questions related to 'writing the good article' are to a large degree the same, at least within the social sciences, this workshop is open to other social science disciplines, too.

Program
| | |
| --- | --- |
| 10:00 | Welcome (prof. Søren Dosenrode, AAU) |
| 10:15 | General remarks and advice (prof. Philippe Schmitter, EUI) |
| 10:35 | General remarks and advice (prof. Derek Beach, AU) |
| 11:00 | 1st session |
| 12:00 | Lunch |
| 12:30 | 2nd session |
| 16.30 | DSE's PhD & Early Career Network (Christine Nissen (DIIS) or Søren Dosenrode) |
| 17:00 | Farewell (Søren Dosenrode) |
| | Conference dinner: TBA |

WORKSHOP FACILITATORS
Prof. Philippe Schmitter (EUI)
Prof. Derek Beach (Aarhus University)
Prof. Søren Dosenrode (AAU)

PRICE AND REGISTRATION
The course is free of charge for PhD-students enrolled at a Danish University. Other participants will have to pay a fee of DKK 200. It is no longer possible to sign up for this workshop as it is over-subscribed.
Please observe that you need to submit your draft article to Marianne Ellersgaard, at the latest September 17th.
Maximum number of participants: 10.

ECTS
Participation: 1 ECTS
Presentation of article: 1 ECTS

Cancellation Policy
Notification of cancellation must be in writing by email received by the event secretary hoegsbro@cgs.aau.dk on or before 1 October 2017
Cancellations received after 1 October 2017 will need to pay a fee of 500 DKK.
Non-arrivals will need to pay a fee of 500 DKK.
Host
Culture and Global Studies PhD programme, Depeartment of Culture and Global Studies, AAU
Address
Aalborg University, Kroghstraede 3, room 1.121
Registration Deadline
15.09.2017 kl. 00.00