Invitation to public lecture on "Austere times, unstable punishment: a grounded reflection on imprisonment, punitivity and inequality"
Public lecture with Manuela I. da Cunha, CRIA, University of Minho (Portugal). The lecture is open for everyone with an interest.
Time
13.11.2017 kl. 13.00 - 15.00
Description
How do the limits and scope of different policies dealing with marginality and social vulnerability lead to variations of incarceration tendencies in a Southern European context? What does longitudinal ethnographic inquiry in a carceral site say about policy-making processes impacting the criminal justice system? And how can we probe the complex interplay of institutional, cultural, and structural aspects involved in the production of punitivity?
Join us at this public lecture, where Manuela I. da Cunha will answer and discuss these questions based on her own ethnographic research in Portugal.
Manuela I. da Cunha holds a PhD in Anthropology and an Habilitation in Sociology. She has emerged as one of the prominent scholars of the sociology of incarceration. Manuela has done ethnographic research on prisons, drug markets, and the penal management of inequality, and has received the Sedas Nunes award for Social Sciences based on this work. She has also focused on informal economies, and on the intersections between criminal justice, inequality (class-gender-race/ethnicity) and cultural difference. Manuela is a senior research fellow at the Centre for Research in Anthropology (CRIA, UMinho) and teaches at the University of Minho (Portugal).
The lecture is organized by Anthropology of Confinement Network (EASA) and is funded by: European Association of Social Anthropology (EASA), Global Refugee Studies, Aalborg University and SERR, Aalborg University.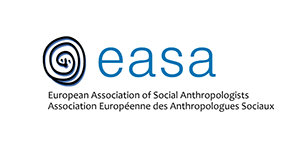 Address
Auditoriet, Building A, A. C. Meyers Vænge 15, Sydhavnen Sydhavn Station (line A or E)