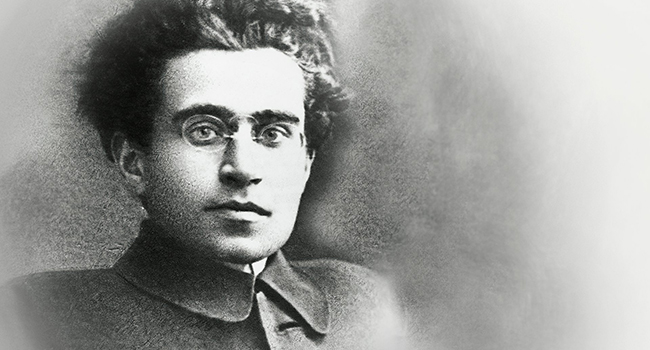 Invitation to workshop on 'Gramsci Today. Understanding a world in crisis'
The workshop is open for all interested!
Time
27.09.2018 kl. 09.30 - 15.30
Description
The relevance of Gramsci (as well as post-Gramscian and neo-Gramscian theories) has been revitalized in order to account for the economic and financial crisis in 2007-08 and, more generally, the multiplicity of crises within that crisis. The theoretical and methodological framework developed by Gramsci offers an attractive way to think about different disciplines and phenomena such as international relations, migration, decoloniality, civil society movements and political change in the light of the crises. Gramscian concepts such as hegemony, war of position/war of manoeuvre, historical bloc, and organic crisis offer an intellectual and academic realm to approach changing realities. It reflects, on the one hand, the relevance of Gramsci's work and, on the other, the way in which the Gramscian approaches have adapted his though to current issues. The purpose of the workshop is to search for ways to develop the Gramscian theoretical framework and its application to social and political sciences and international relations. The aim is to strengthen interdisciplinary cooperation within the department (with researchers already working on Gramsci or those who could be interested in it) and with well-known international scholars.

Confirmed speakers
Miguel Mellino (Università degli Studi di Napoli L'Orientale)
David Featherstone (University of Glasgow)
Malayna Raftopoulos (Aalborg University) and Michela Coletta (University of Warwick)
Óscar García Agustín (Aalborg University) and Martin Bak Jørgensen (Aalborg University)
Li Xing (Aalborg University)
Susi Meret (Aalborg University)

ProgramMe
9.30-9.45
Welcome
9.45-10.15
Li Xing (Aalborg University)
The Contribution of Gramscian political theory and neo-Gramscian IR theory to the study of China's internal party politics and the rise of China vs the world order
10.15-11.00
David Featherstone (University of Glasgow)
Racialised Conjunctures, Subaltern Geographies of Connection and Counter-Hegemonic Solidarities
11.00-11.15
Break
11.15-11.45
Óscar García Agustín & Martin Bak Jørgensen (Aalborg University)
Cosmopolitanism and Inclusive Universalism: Borders, Community, and Class
11.45-12.30
Lunch
12.30-13.15
Miguel Mellino (Università degli Studi di Napoli L'Orientale)
Policing the refugee crisis. Neoliberalism between biopolitics and necropolitics
13.15-13.45
Malayna Raftopoulos (Aalborg University) and Michela Coletta (University of Warwick)
The politics of decoloniality in Latin America: Reframing state hegemony through epistemic disobedience
13.45-14.00
Break
14.00-14.30
Maren Lytie (Aalborg University)
Meta-politics and Holocaust commodification: the case of Rassemblement National and UKIP
14.30-15.00
General debate and conclusions
Host
DIR - Research Center on Development and International Relations, Department of Culture and Global Studies, Aalborg University
Address
Kroghstræde 3, room 5.130, 9220 Aalborg East
Registration Deadline
24.09.2018 kl. 12.00
Register at