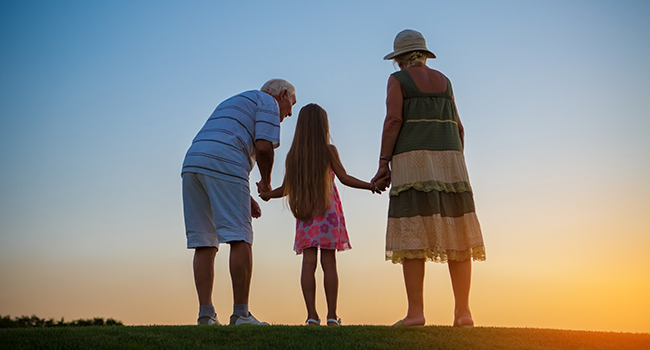 Invitation to conference: Grandparenting. Intergenerational relations in consumer society
In this one-day conference grandparents' and grandchildren's relationship in contemporary consumer society is on the agenda.
Time
06.09.2019 kl. 09.30 - 18.00
Description
Even though grandparents play an important role in many families and even though grandparents spend considerable time, energy and money on their grandchildren, little is known about contemporary grandparent/grandchild relations. It is well-documented that grandparents with active contact to their grandchildren live longer, and that children with active contact to their grandparents become more sociable, but still these intergenerational relations have not really caught academic interest in any depth.
Contemporary grandparents' and grandchildren's relations are immersed in consumption practices, and consumption is seen as an important lens to study these relations. Grandparent/grandchild togetherness is important for society, for practitioners working with intergenerational relationships and for researchers in topics related to family.
In a one-day conference grandparents' and grandchildren's relationship in contemporary consumer society is on the agenda. The conference is aimed at academics, practitioners in non-profit work, public or political organizations and the corporate sector working with grandparents and grandchildren in some capacity or other.
When: September 6, 2019, from 9:30-18:00
Where: Aalborg, Denmark

Programme:
Coffee and registration from 9.30 at Comwell Hotel, White House, Aalborg.
10:00-10:10 Welcome
10:10-11:00 Sara Arber: 'Middle-class grandparenting and consumption: Hidden norms and Unique
Experiences?
11:00-11:45 Shannon Hebblethwaite 'Negotiating grandparenting: Ambivalence and generativity in family
leisure'
11:45-12:15 Coffee and tea
12:15-12:45 Venetia Evergeti and Vicki Harman: 'Transnational Grandparenting: negotiating relations and
consumption practices across national borders'
12:45-13:15 Helene Brembeck: 'Harry Potter in London: Ethnographic research involving grandparents and
grandchildren together'
13:15-14:15 Lunch
14.15-14.45 Margaret Hogg: 'The interplay of emotions and consumption in the relational identity trajectories of
grandmothers with their grandchildren'
14.45-15.15 Heike Schänzel and Stephanie O'Donohoe: 'Fun time, finite time. Temporal and emotional
dimensions of grandtravel experiences'
15:15-15:45 Benedetta Cappellini: 'Intensive grandparenting? Exploring changes and continuities in feeding
children in the UK'
15:45-16:15 Coffee and tea
16:15-16:45 Caroline Marchant and Malene Gram: 'Tensions in intergenerational relationships seen through
memes and advertising'
16:30-17:00 Sum up and discussion
17.00-18:00 End of conference – Drinks and snacks

The conference is open, and everyone is welcome to participate, also without presenting. If you wish to participate please sign up before 9 August 2019 by mail: gram@cgs.aau.dk.
The conference is organized by the network on consumption and intergenerational relationships.
For more information contact Malene Gram, gram@cgs.aau.dk.
Host
The network on consumption and intergenerational relationships, Aalborg University, Denmark
Address
Comwell, Aalborg, Denmark