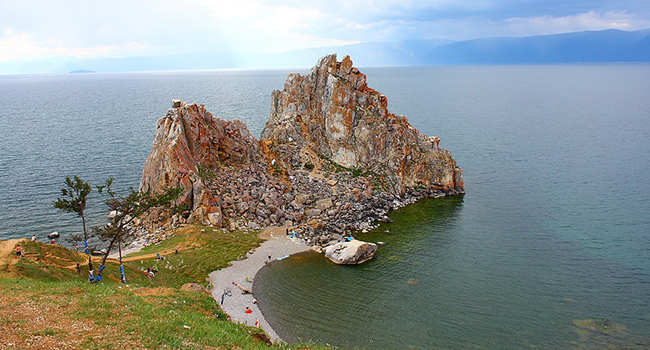 Welcome to Tourism Lifelong Learning Network (TOULL)
The project develops a lifelong learning network "universities-authorities-business" in the sphere of tourism and hospitality and targets 4 Russian regions: Tomsk, Altay, Kemerovo and Ivanovo. The network is guided by EU educational policy developments and EU partners' successful experience. 5 specific objectives of the project reflect 5 aspects of the network and outcomes of the project:
Lifelong learning as a model of education and tourism sector development through up-to-date market-oriented retraining and in-job programmes in targeted Russian regions.
Problem based learning and e-learning as market-oriented and outward-open pedagogical methods.
Establishment of Tourism Resource Centers in target Russian regions as the organizational form of the network.
Development of tourism portal as web 2.0. form of the network – as a platform for interactions and knowledge sharing between students, teachers, practitioners and researchers.
"Education-research-innovations" as the network knowledge triangle which will enhance the universities' capacity for applying knowledge in tourism market development joint initiatives.
The Russian part of the consortium is governed by the principle of "representative geography and resources but common problems and perspectives". It includes four Russian regions with huge tourist potential due to their natural geographical and cultural peculiarities. These are the regions for which tourism could be one of the causes to re-orientate their economies and thus to become a fundamental basis for their sustainable development. Tourism-related Federal Special economic zones are located in Altay; the Kemerovo region has established its own special economic zone for tourism development; the Tomsk region develops business tourism as one of region's "golden projects"; the Ivanovo region has been included into the most famous inter-regional tourist route "The Golden Ring of Russia".

Target groups and main beneficiaries of the Tempus project
The primary target groups are the regions' citizens and tourism market practitioners who are or would like to be involved in the sphere of tourism and service, as they will get access to flexible system of formal and informal practice-oriented education in this sphere, based on best European standards and expertise, and more career opportunities. Tourism-market enterprises will get qualified staff and opportunity to develop professional competencies of their staff, to get access to European expertise and new approaches to tourism development.

The 2nd group – teaching staff at Russian universities and colleges as they will increase their competencies. Educational institutions will get new market-oriented high-quality programmes, successful experience of study programmes elaboration in convergence with the best EU developments and experience, trained teaching staff, and European quality teaching materials.

The 3rd group – Russian target regions as the forming lifelong learning system will serve as a base for the partnership between universities, local authorities and tourism enterprises, and provide the basis for the analysis of tourism development problems and its solutions, and a base for a wider cooperation between Russian regions in the sphere of tourism destination development.
The project will last for three years. 15th of October 2012 – 14th of October 2015.
This project has been funded with support from the European Commission. This website reflects the views only of the author, and the Commission cannot be held responsible for any use which may be made of the information contained therein.
Contact


Coordinator & TEMPUS grantholder Henrik Halkier
Russian coordinator Liliya Kiriyanova


TEMPUS-TOURISM project administrator Ulla Langballe
More about TEMPUS-TOURISM