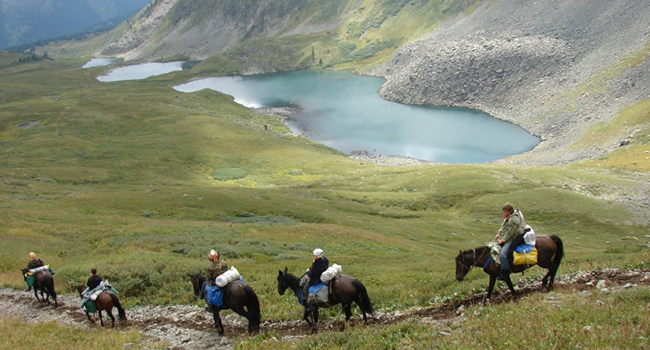 Year one - All activities within this year will be aimed at preparing a base for future network development
The project will start with a complex market analysis to assure that the established network will be developed in convergence with best EU practice and Russian tourism market expectations. It will consist of two parts. First, a benchmarking analysis of similar European and Russian experience. Second, tourism market expectations and needs analysis will be a base for retraining and in-job programmes' structure and content. The analyses will be based on documents and cases (Tempus projects results, Tuning programme, curricula, professional web-sites, etc.), and on field studies (set of surveys and interviews).

At the beginning of the 1st year Tourism Resource Centers will be established at 4 Russian universities – TPU, ASTU, KemSU, ISTA. The Centers will function as training, consulting, research and certification centers for tourism market and local authorities. The conception of the centers will be elaborated by all partners jointly during a special workshop of the consortium and will be based on benchmarking analyses and partners' needs and expectations. All other organizational activities will be organized by host universities by themselves in collaboration with regional non-academic partners. Centers will be integrated to the host university structure as this will provide the base for its sustainability from administrative and financial perspective.

To make the learning process even more practice- and market-oriented, each Center will modernize a current unit of the university (café, museum, tourism agency) for training purposes - "laboratories" for trainees' real-world project work will have practitioners as trainers.

To bring EU experience into Centers Russian staff development will be organized. This supposes short-term group visits to EU partner universities to get familiarized with the EU system of in-job trainings and retraining programmes and up-to-date tourism developments and networking experience.

In parallel, the process of Problem-Based Learning implementation will start. In contrast with traditional passive learning, PBL supposes that learning is a constructive act that needs involvement, acceptance, integration of prior knowledge and social contact. PBL is successfully practiced in full scale at AAU and FHW tourism programmes. To benefit from their experience, study visits for some Russian staff members will be organized. Based on their results trained staff will organize a set of seminars at their home universities for their colleagues. To support PBL implementation, consortium members will elaborate and publish a "Guide on PBL implementation in tourism education".

For all programmes a corresponding set of teaching and learning materials will be elaborated. Tasks on materials elaboration will be distributed among Russian partners in accordance with their staff resources and expertise. All of the elaborated curricula and teaching and learning materials will pass through a system of internal and external quality evaluation and will be published at the tourism web-portal.

Year two - Test running of the programmes
At the beginning of 2nd year the Centers established will start to implement the elaborated programmes. As programmes are formally recognized they will run as regular programmes of Russian partner universities. A set of short-terms workshops devoted to particular aspects of tourism and hospitality also will be organized. Regional authorities and tourism associations will promote the programmes to a wide audience.

As Centers and programmes are new, they need to be tested and promoted among target audience. That is why during first year of the programmes running there will be no tuition fee, all staff costs will be covered by Tempus, other costs by the host universities. At this year one retraining programme (20 participants for the programme) and two programmes for professional development (15 participants for each programme) will be running at each of the centers. The trainees for in-job trainings will be representatives of non-academic partners. Participants of retraining programmes - unemployed people or people who would like to change sphere of occupation. In the middle and at the end of the programmes trainees' feedback will be organized for programme adjustment.

To bring EU experience into the programmes running, short-term mobility of EU partner representatives will be organized. These visits are aimed to train Russian teachers and to give Russian trainees a unique opportunity to learn from European teachers without leaving their home university. To reduce the costs the consortium members will actively use distance learning in communication with EU professors and Russian universities. During their stay in Russian regions EU partners will also take part in annual networking workshops as moderators and consultants. University-authority-business will gather together for communications trainings, team-building, cooperation strategies development, tourism problems discussions and etc. Dissemination seminars and portal content elaboration will be continued during the 2nd year as well. At the 2nd year of the project, established Tourism Resource Centers will start their research and consultancy activities. It is supposes that first "clients" of the centers will be the consortium non-academic partners.

Year three - Exploitation
During the last year all aspects of the developing network will be realized and all projects outputs and outcomes will be running in full scale – programmes, web portal, joint education-market projects, dissemenation.

At the third year and later the programmes will be running on a self-financed basis as a part of universities' regular programmes. The source of financing will be tuition fees and/or contracts with employers and regional authorities. Regional authorities as the consortium partners will assist Centers in getting finances from federal and regional budgets for target programmes. Russian partner universities already have successful experience in retraining specialists with financial support of regional authorities.

During the 3rd year dissemination of the project results in Russian tourism education and cross-disciplinary spheres will be the most active.

The project will be completed by a final meeting of the consortium members, where evaluation of results will be carried out and plans for the future elaborated. The final meeting will be anticipated by workshops at Russian universities where all participants of the established programmes will share their experiences and ideas.
Contact


Coordinator & TEMPUS grantholder Henrik Halkier
Russian coordinator Liliya Kiriyanova


TEMPUS-TOURISM project administrator Ulla Langballe
More about TEMPUS-TOURISM