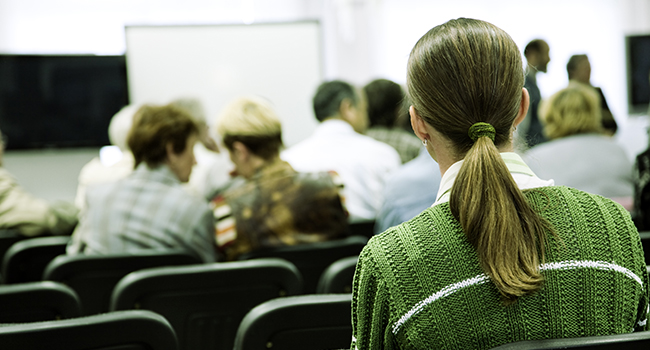 Invitation to workshop on "Gender, Insecurities and Silences during Conflict and Peacebuilding"
In honor of Professor Jane Parpart's many years of contributions to our department, FREIA and CHI are hosting a special workshop titled Gender, Insecurities and Silences during Conflict and Peacebuilding 27th of September, 2017. We have invited a select group of junior and senior scholars across disciplinary boundaries to explore this issue further. We would like to open up this occasion also for other members of the department and university. Please sign up if you are interested in listening to the presentations (session A), take part in the discussions (session B), or both.
Time
27.09.2017 kl. 09.00 - 16.30
Description
Overall theme
Over the past 30 years, feminist and gender scholars of international relations, war, conflict, and peacekeeping and –building, and practitioners have disputed assumptions on gender and the binary periodization of conflict/war and peace within mainstream analyses in most notably IR, conflict studies, and peacekeeping research.
It has been demonstrated, for example, that violence can only be seen as declining globally if gender-based violence in all its forms are contested and prevented. Scholarship has also challenged the discourse of labelling men as perpetrators and women-and-children only as victims, as there are ample cases of women serving as combatants and male victims of sexual violence in conflict. Moreover, this simplification of perpetrators and victims renders short understandings of differences among men and among women, women's agency, and gender among children. Additionally, research has made clear the imperfections of gender mainstreaming in planning and policy such as simply including female staff in peacekeeping operations. Moreover, in relation to gender equality and gender exclusion, equally simplistic visions of male soldiers only capable of being warriors have been debunked by field work analyses.
Altogether, research and practitioners have called for more nuanced understandings and interpretations of the gendered implications of conflict, and post-conflict communities with a greater number of analytically relevant actors. Against this backdrop, this workshop explores further the links between gender, silences and insecurities during conflict and post-conflict communities and countries.

Format
Session A paper presentations (09.00-12.35)
Session B general discussions (13.35 to 16.30)
Please see attachment for detailed program


If interested
Should you be interested in taking part in either Session A or Session B, or both, please fill out this form.
The number of seats is limited. In other words: first-come, first-served. If you need to cancel your participation, please let us know asap, so we can plan accordingly.
We hope to see you at the workshop.

Kind regards,
Assistant Professor Martin Ottovay Jørgensen, PhD fellow Kathrine Bjerg Bennike, and Associate Professor Pauline Stoltz.

Kathrine Bjerg Bennike
Cell: +45 28116468
E-Mail: bennike@cgs.aau.dk
Pauline Stoltz
Cell: + 46 709548406
E-Mail: stoltz@cgs.aau.dk
Martin Ottovay Jørgensen
Cell: + 45 61452661
E-Mail: moj@cgs.aau.dk
Marianne Ellersgaard (secretary)
Phone: +45 99402849
E-Mail: ellersgaard@cgs.aau.dk
Host
FREIA - Center for Gender Research & CHI - Contemporary History, Department of Culture and Global Studies, Aalborg University